Review: Dremel 8250 cordless rotary tool
Cordless rotary tool is ready for serious work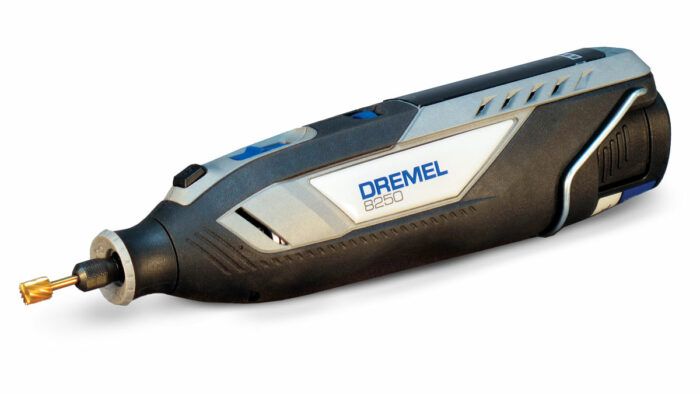 Dremel's new cordless rotary tool has all the power, stamina, and smoothness you'll need for all sorts of shaping tasks in the toughest woods. Without a cord dragging behind it, it's also very easy to control. As a professional carver, I've owned several corded Dremel tools over the last 25 years, which I've used for light carving in tight spaces and various other odd jobs, like trimming screws and nails. Their small motors were prone to heat buildup, however, which often forced me to stop working after a relatively short session of continuous use.
Dremel has solved that issue with its new cordless model, which boasts a brushless motor powered by a 12-volt, 3 amphour, lithium-ion battery. Larger, heavier, and quieter than the corded Dremels I've used, the 8250 is very strong and smooth in use. It managed an impressive 52 minutes of heavy, continuous carving in tough Texas ebony, on a single charge, without bogging down or even getting warm. —Danny Kamerath is a pro woodworker in Llano, Texas.
—Danny Kamerath is a pro woodworker in Llano, Texas.
Photos: Danny Kamerath
| | |
| --- | --- |
| | Danny Kamerath shows off the tools he uses when power carving. |
| | High-speed cutting with hand-tool precision |
| | Ben Strano makes a rotary tool base perfect for detailed inlay work for less than $5. |