Hand-screw clamp and chisel make a quick router plane
This improvised tool is quick and free.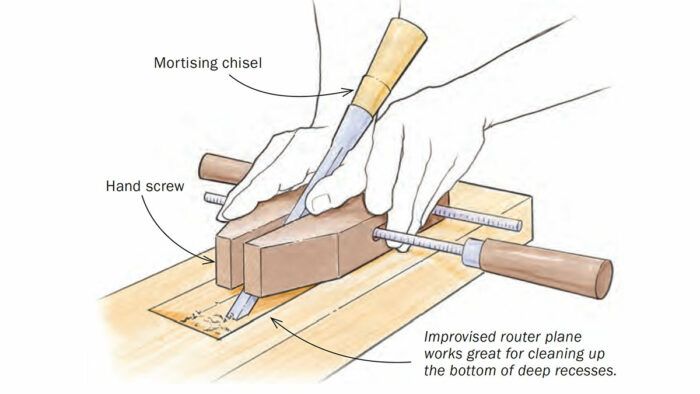 By clamping a chisel in a hand screw, you can create an improvised router plane that works surprisingly well. A mortise chisel works best, as it has square, parallel edges, but other chisels might work too. Obviously a real router plane is more precise, but this improvised plane is quick and free, and reaches deeper than the dedicated tool can. It works great for tasks like cleaning up the bottom of drilled mortises.
—NICK KROLL, Telfes im Stubai, Austria
Illustrations by Dan Thornton
From Fine Woodworking issue #303